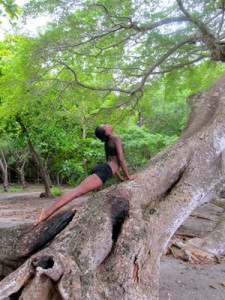 We are excited to offer you great new classes in 2014 – all which will help you to increase your energy and decrease your stress!
New Community Class (Starts Thursday, January 16th, 2014)
Thursdays 7:30-8:45pm with Danielle Morvan
All levels are welcome to this energetic and flow based class. Community classes are donation-based, pay what you can, suggested $10.
Ashtanga Flow: Techniques of Vinyasa with Melissa Clark (Starts 1/3/2014
Fridays 12-1pm
What differentiates yoga from gymnastics and other physcial exercise? Take a deep breath, that's it! Discover the power that comes when you integrate your breathing with your movements. This is the key to Ashtanga Yoga. This is a fun, playful flow-based class, lasting one hour. A great way to ease into your weekend, or for those who are curious about Ashtanga Yoga.
Yoga for Stress Relief: Asana and Pranayama with Jessica Blanchard (starts 1/22/2014)
Wednesdays 6-7:15pm, all levels
Yogis have long understood the connection between the breath and the mind. This class teaches you how to use your breath and gentle movements to release stress in the body and mind. Class split between gentle postures, pranayama (breathing) and meditation. Jessica has successfully used this approach for many years with hundreds of students. The pranayama exercises are taught as she has learnt from her longtime guru and guide, Sri O.P. Tiwari.
Pranayama, Meditation and Dharma – Breathing and Philosophy with Jessica Blanchard (starts 1/26/14)
Sundays 4:30-5:45pm;
Twilight on Sundays, join us for a community gathering. Each week we focus on a different topic centered on how to use yoga our lives, practice simple breathing exercises, followed by meditation. No class meeting on March 2nd.