Your choice of three styles on three different evenings.  Questions?  Contact jessica@balanceyogawellness.com
Intro to Yoga – Emphasis on Stress Relief, Relaxation, Working with Injuries with Amy Archinal
Thursdays 6-7:15pm
May 8th June 26th  2014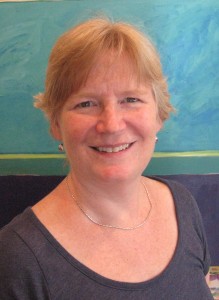 In this series you will be introduced to yoga in a non-intimidating, supportive atmosphere with other beginning students. Yoga offers an incredibly vast array of methods, and it can be hard to find the right one for you. This course will emphasize learning yoga in a non-competitive, non-judgemental environment and especially working with the tools from yoga which encourage releasing stress, relaxation and gentle yoga postures for all types of bodies. This course is perfect for those of you who feel too stiff, heavy, or that you have too many injuries to start yoga. Next 8 week series: $88 booked by 5/4; $96 thereafter.  Book online now!
Intro to Ashtanga Primary Series with Sharon Floyd
Wednesdays 6-7:15pm
May 7th to  June 25th 2014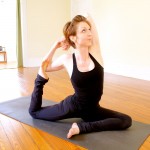 Want to increase your endurance, strength, AND flexibility? This introduction to the Ashtanga Primary Series is a great opportunity to ease your way into a steady, rewarding yoga practice. Students of all levels are encouraged to attend all classes to help with memorization of the Primary Series. Reference materials will be provided to assist with homework assignments. After taking this Series, you will be prepared to attend Mysore classes as well as teacher-led Ashtanga classes. Next 8 week series: $88 booked by 5/4; $96 thereafter.  Book online now!
Intro to Yoga: Developing a Home Practice with Jessica Blanchard
Mondays
May 12th to June 30th 2014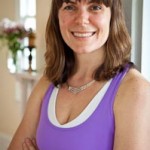 Want to add more yoga to your life?
It can be challenging to get to a yoga studio 3 times per week, the minimum you really need to see transformation.  In this series, we will build a yoga practice from the foundations up.  Starting with breath, building on sun salutations, simple postures and meditations; each class you will leave with a simple set of practices to do at home. Open to all levels of practitioner from beginner to advanced
You will learn through experience how a consistent small bite of yoga done daily can change your life.  
This is an eight week series, students are encouraged to attend all eight weeks for maximum benefit; $88 for 8 weeks booked by 5/9; $96 thereafter.
 Book online now!