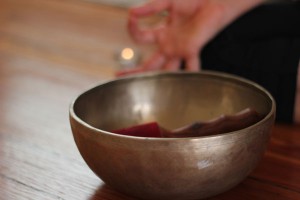 Now is the time to get back into a groove with yoga.  We are offering you three ways to do this with three different Beginners' Series.   You are sure to find one to meet your preferences for yoga style and time.
Advantages to starting yoga with a Beginners' Series include:
– You will start with a group and progress each week together
– Instructors build on the past week's lesson each week
– You will learn in a supportive, safe environment
– During the Intro Series, we encourage you to try out other classes for the great price of $8 per class
– At the end of the series you receive 20% off your first class card
Relaxing/Stress Management focused courses:
Intro to Yoga – Emphasis on Stress Relief, Relaxation and Working with Injuries with Amy Archinal
5 Week Series:  September 12 – October 10th with Amy Archinal
Thursdays 6 – 7:15pm; $55 when booked by September 9th, $65 otherwise.
Book online now!
This course emphasizes learning yoga in a non-competitive, non-judgemental environment and especially working with the tools from yoga which encourage releasing stress, relaxation and gentle yoga postures for all types of bodies.  Perfect for anyone who feels like they are too stiff, injured or has reservations about starting a yoga practice.
Dynamic and Flow-Based Yoga courses: 

6 Week Series:  September 4th – October 9th
Wednesdays 6 – 7:15pm; $66 if booked by Sept. 6th, $78 otherwise.
Book online now!
Increase your endurance, strength, AND flexibility this fall.  This style of yoga emphasizes a dynamic practice which progressively opens the body allowing for a deepening self awareness and a true sense of calm.  The Intro to Ashtanga Primary Series is a great opportunity to ease your way into a steady, rewarding yoga practice.  Students of all levels are encouraged to attend all 6 classes to help with memorization of the Primary Series.  Reference materials will be provided to assist with homework assignments. After taking this Series, students you will be prepared to attend Mysore classes as well as teacher-led Ashtanga classes.
Intro to Yoga:  Building a Strong Foundation with Seneca Hennrich
6 Week Series:  September  9th – October 14th 
Mondays 6 – 7:15pm  $66 if booked by September 6th, $78 otherwise.
Book online now!
The foundation you will establish will be both a safe, invigorating, physical asana (postures), which is a great starting point for a yoga practice. You will also touch on the other foundation that yoga builds, no matter what the original intention of coming the mat is, which is a deeper connection with our own, intuitive self.  This inevitably leaves us more open, more centered, more content and calm.  This course will also focus on the breath in relation to how yoga postures can put us in deeper union with our truest nature and heart center.