Mondays 5:30-7:15pm, September 10 – October 29
Eight week series with Jessica Blanchard
This series will combine tools from yoga, ayurveda and western nutrition to facilitate a balanced approach to weight management. This program is applicable to those wishing to lose weight, gain weight or simply improve their diet to feel better. Learn how to lose weight at
Keto Hack Diet
.
Each class will explore yogic breathing exercises, yoga for your Ayurvedic type and nutritional guidance from Ayurveda and Western Science. We also use a private Facebook group to share recipes, articles and general support during the course. This session will include a special Healthy Eating Cooking Class at Whole Foods Market.
Participants from the first session noted that their tastes had changed; they learnt to appreciate the abundance of foods that build healthy bodies. One participant went from craving pizzas to quinoa!
The program will include:
Yogic tools – stress management, breathing exercises, cleansing techniques, yoga postures, and meditation
Nutritional guidance – each week focusing on a different area of dietary awareness
One-on-one personal session with Jessica (30-45min). We will look at your constitutional type and your health history.
Support – both from the group in person, private Facebook group, and individualized support from Jessica
Cooking – a Healthy Eating Cooking Class (you get to eat!), plus lots of great recipes to get you started on eating seasonally for your metabolic type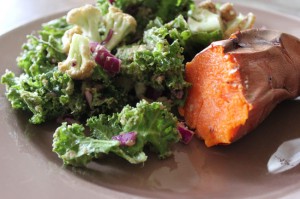 A typical class breakdown:
– Grounding and opening as a group
– Yoga postures & breathing, mindfulness exercises
– Nutrition topic, one specific area each week
– Group discussion and questions
Includes a 30 minute one-on-one session with Jessica to be scheduled separately.
Class dates
– September 10 – October 29th, will include one healthy eating cooking class.
Book now!
Cost: $165 Early bird price – registered by September 3rd, $190 otherwise.
Class size is limited, please register early.
About Jessica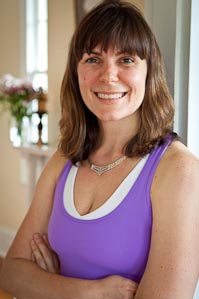 After yoga touched her life deeply, Jessica shifted paths to devote herself to spreading the wisdom of eastern healing modalities. A student of Ashtanga Yoga since 2000, Jessica studied primarily with the late Sri K. Pattabhi Jois (Guruji), who gave her his blessing to teach in 2005. Jessica has studied nutrition both from both an Eastern and Western point of view, starting with Ayurveda and continuing with nutrition studies at Nicholls State University. She starts a Dietetics Internship at Tulane University in August. Her approach combines the ancient wisdom of Yoga and Ayurveda with the advances in modern scientific research to find a holistic balance in physical, mental and spiritual health.