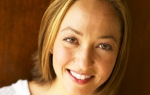 We are so excited to welcome Kino for her third annual trip to Balance!   In her unique, inspirational and playful approach Kino helps all her students expand and deepen their understanding of yoga and life.  This year we are also excited to have a book signing and talk on her two published books, Sacred Fire and The Power of Ashtanga Yoga.  Spaces limited – book now!
Saturday June 22nd, 2013
11-1pm Guided Full Primary Series
Move through the entire Ashtanga Primary Series as Kino counts in the traditional Sanskrit vinyasa count.
3-5pm Twist Into Your Center
Deep twisting increases energy levels, cleanses the body and opens the mind to new levels of awareness. Find the perfect balance between activation and release in this new approach to twisting. Learn healthy technique to increase flexibility in your spine and shoulders while creating solid foundation in your pelvis. Use the core strength of the body to support the twisting and extension. You will have fun with many levels of twists and even use the twisting position to enter some challenging arm balances!
5:30pm:  Book Signing and Talk – FREE and open to the public
Kino will talk about her two books Sacred Fire and The Power of Ashtanga Yoga (to be released May 2013), answer questions, and sign book copies.
Sunday June 23rd
10-12am – Mysore Style Ashtanga Yoga 
Traditional Mysore-style self practice.  Students practice at their own pace while teacher makes individual hands-on adjustments.
2-4pm – Headstand:  Change Your Perspective
Learn to build solid foundation in your upper body and effortlessly turn your world upside down. Headstand, known in Sanskrit as Sirsasana, is considered one of the most powerful postures in the yoga tradition. Holding headstand for long periods of time balances the nervous system and in this class you will experience a full five minute balance on your head in the traditional position–when you come down your perspective on more than just headstand will be changed. You will explore how to safely enter and exit headstand from fun and challenging positions. Once the foundation is established you will experiment with the seven headstands of the Intermediate Series of Ashtanga Yoga and entering arm balances from headstand, all the while remembering to smile.
Costs:  Workshop Package (4 workshops) $180; Individual Workshops $50.  Book early if you would like to attend.  The workshops are limited to 24 participants.  Book now!