Summer Yoga Schedule starts June 1st
New Classes
Mommy (or Daddy) and Me Yoga – Saturdays 11:15 – 12:15, for parents and kids around ages 2-5, starts June 27th. Book here.
Guided Meditation Class – Sundays 4:30-5:30pm, resumes with Natalie Kaharick
Vinyasa Flow L1/L2 Mondays 12-1:15pm with Leslie Phillips
Introduction to Tai Chi – Tuesdays 4:30-5:45pm with Marilyn Yank, drop in students welcome
Yoga For Men – Tuesdays 7:30-8:45pm with Amanda Credeur, starts June 16th. Book here.
Vinyasa Flow L1/L2 – Wednesdays 12-1:15pm with Leslie Phillips
Slow Flow All Levels – Wednesdays 7:30-8:45pm with Laura Kulick
Kundalini – Thursdays 7:30 – 8:45pm with Steph Smith (changed from Saturdays)
Prenatal Yoga & Wellness Series July 1 – August 5th, Wednesdays 6-7:15pm with Jessica Blanchard. Book here.
Advanced Practice – bi-monthly, Sundays 11-1pm, with Mikhayla Harrell – new dates here.
Teacher Changes 
Mondays 7:30pm change to Amanda Credeur
Thursdays 6:30am Mysore Ashtanga change to Lauren McCabe
Welcome Back! Meredith Murphy returns from her maternity leave June 1st.
New Teachers at Balance Yoga
We love it when talented teachers move to NOLA, and want to join our team. Help us welcome Leslie and Laura to Balance Yoga and New Orleans.
Leslie Phillips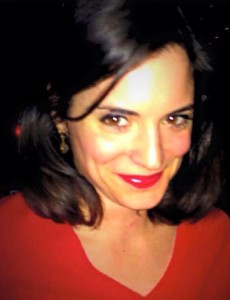 After surviving a 2-week coma and spending a summer in a wheelchair, Leslie had to re-think what it meant to be an active teenager.  Thankfully, during freshman year at a NYC college she was introduced to YOGA and discovered that running wasn't the only way to restore her mind and energize her body.  For the next 6 years she dove into the Manhattan yoga scene and explored classes in Vinyasa, Bikram, and Iyengar.  Finally, in 2011 Leslie fell in love with the alignment-oriented teachings of Yoga Works, Inc. and she earned her 200HR YTT certification through the Yoga Works intensive training.
With this certification she began to balance her corporate work-life with teaching yoga.  When she wasn't working in an office she was instructing a variety of classes; Leslie could be found infusing her running experiences into her Yoga for Runners class; funneling her 9-5's stress management skills into a Yoga for Stress Release class, and using her athleticism to build her Yoga for Strength class.  Leslie loved working with students of different capabilities and helping each find a yoga that suited them.
Following a few corporate lay-offs in 2013 & 2014 Leslie decided to handle misfortune from a refreshed perspective.  She is now chasing her dreams, spreading yoga full-time in this slow-paced, friendly city of New Orleans. Leslie teaches Mondays and Wednesdays 12-1:15pm Vinyasa Flow.
Laura Kulick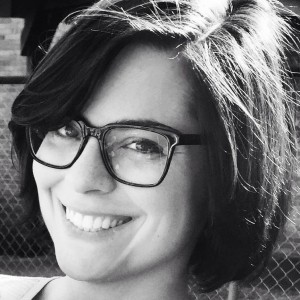 Laura began practicing yoga in 2004 in her beloved hometown of Buffalo, NY. She quickly fell in love with the spiritual connection she found and has been practicing yoga around the globe ever since. Laura studied Vipassana meditation at Tushita Meditation Centre in Dharamsala, India in 2011, and completed the Charm City Yoga 200hr Yoga Teacher Training in Baltimore, MD with Kim Manfredi in 2014.
Laura holds a Master in Social Work from Tulane University and is a licensed clinical social worker. She integrates yoga philosophy, meditation, and breath work into her practice of mental health therapy, offering others the opportunity to access the mind-body connection as a path to emotional, mental, and spiritual healing.
 Laura has studied Ashtanga, Vinyasa, Iyengar, Prenatal, and Restorative yoga. Her classes integrate correct alignment and physical challenge with stress relief and introspection. Laura encourages her students carry lessons learned in their yoga practice to life off the mat.  Laura teaches Wednesdays 7:30pm – Slow Flow (all levels) and Restorative Yoga once per month Fridays 5:45pm.